About this Episode:
We make 'em and we break 'em all the time – those goals to eat better and get in shape. 
Now, we're several weeks into the New Year and the cravings hit. You resisted those salty and sweet treats, biscuits at breakfast, and creamy fettuccini alfredo. But now they are calling your name. How do you resist?
Liz Josefsberg is a health, wellness and weight loss expert who has helped celebrities like Jennifer Hudson and Jessica Simpson on their weight loss journey. She joins us on the Business, Life, and Coffee podcast with some crave-busting ideas to help us make better choices and stay on, and in some cases, get back on, the right path.
This episode is brought to you by Jumpstart:HR, LLC
HR Outsourcing for Small Businesses and Startups
About Liz Josefsberg: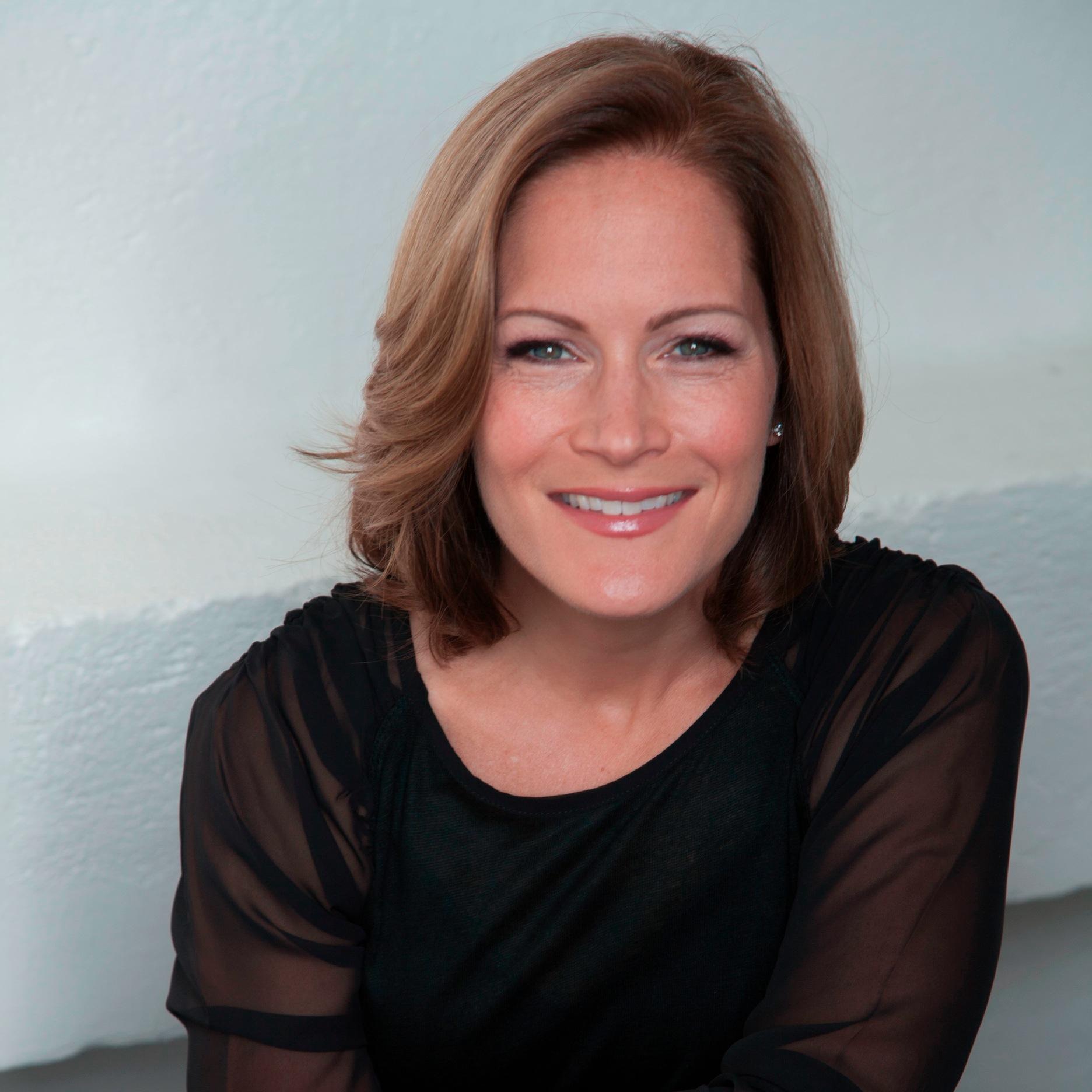 It's made even sweeter by an intimate understanding of the challenges in achieving such a goal, especially when it includes weight loss. Liz Josefsberg's own weight loss story is a classic tale. She spent the majority of her life battling her weight. She was first enrolled in a diet program at just 12 years old, and valiantly fought to lose extra weight into her early thirties. Liz spent years yo-yo dieting because she thought she liked the idea of extreme diets and punishing workout routines to atone for bad behavior. In time, she finally learned she could eat real food and lose weight. Liz also found the support that had certainly gone missing in her previous weight loss attempts and she educated herself about livable activity levels and learned she needed to change certain behaviors around food in order to achieve long-term results.
Currently, Liz Josefsberg is a health, wellness and weight loss expert with over 15 years in the industry. Liz worked for several years as the Director of Brand Advocacy and a Leader for Weight Watchers, until she started her own consulting firm as a wellness expert.
Liz is likely best known for her hands-on involvement helping Oscar-winning actress and musician, Jennifer Hudson lose weight and transform her life. She also helped Jessica Simpson shed over 50 pounds of baby weight (twice!). Other celebrity clients include Charles Barkley, Katie Couric, Suze Orman and Amber Riley. Liz counsels both high-profile talent and everyday clients in all areas of weight loss, balance and nutrition.  She is also the author of the revolutionary "Success Handbook" (2013, Weight Watchers) and "Find Your Fingerprint", sold Nationally in all Weight Watchers locations.
She consults in the wearable technology sector, creates weight loss programs for forward-thinking entities and is deeply involved in helping technology enabled weight loss and health devices come to market.
Liz's perspective is derived from her own weight loss success and insatiable quest for the newest information, technology and education available to help men and women achieve their goals with more ease in the everyday world.
Liz has consulted for companies across the country, including for one of the largest fitness chains in the U.S, Life Time Fitness, Misfit Wearables, LEVL , LifeReimagined, Stash and more. Her insights on behavior modification, consumer behavior, customer service and the health market have made her a sought after expert in the field.
An N.A.S.M. Certified Personal Trainer and Nutrition Exercise Specialist, Liz's deep knowledge of the role of exercise in the weight loss process is attributed to her personal journey as well as working daily in the field with hundreds of people to help them achieve their lifestyle goals.
Additionally, Liz was recently and important team member at Turner Broadcast as they began creating their newest Health and Wellness digital television network Upwave. Liz looks forward to a collaboration, as Executive Producer and talent alongside Charles Barkley, on an AOL digital show created with her husband on health and wellness. In 2016 she will also complete her first solo book outside of her collaborations with Weight Watchers on weight loss and surviving the difficult environment of today.
Liz has served as an ambassador and national spokeswoman with appearances on television shows including Good Morning America, QVC, The Dr. Oz Show, The Oprah Winfrey Show, Katie! and The Doctors. Her background in theatre and production made her well-suited to develop and guest host a new segment for NBC's LXTV called Weight Loss Wednesdays.  In both 2011 and 2012, Liz co-hosted and appeared on episodes with Dr. Oz promoting and supporting the first-ever Dr. Oz's Transformation Nation: Million Dollar You program as not only an expert but a celebrity judge.
Recipes: Carrots Two Ways – Sweet and Salty
SWEET: Carrot Cake in a Mug
Ingredients:
¼ cup plus 2T All-purpose flour
¼ t Baking powder
1/8 t Salt
2T Sugar
½ t Pumpkin pie spice
¼ cup Bolthouse Farms®100% Carrot Juice
2T Vegetable oil
2T Milk
3T Walnut or Pecan pieces
Small dollop of cream cheese frosting
Preparation:
In a small bowl whisk together flour, baking powder, cinnamon, sugar and salt.
Add Carrot juice, vegetable oil, and milk to flour mixture and whisk, breaking up any lumps.
Stir in the walnuts.
Pour cake mixture into a 12 oz. mug and microwave on high for 130 - 170 seconds (cook time may vary depending upon mug and microwave).
Allow 5 minutes to cool. Top with a dollop of whipped topping or frosting.
SALTY: Parmesan Carrot "Fries"
Ingredients:
2 Carrots
1 tablespoon olive oil
¼ cup parmesan cheese
1 tablespoon garlic powder
1 teaspoon pepper
¼ cup fresh parsley, chopped
½ teaspoon salt
Preparation:
Preheat oven to 400°F
Slice the top and bottom off of carrots then slice them in half, slice each half into thirds lengthwise.
In a large bowl, mix ingredients with carrot sticks.
Spread on a baking sheet.
Bake for 15-20 minutes (depending on how crispy you want them).
Allow to cool for 5 minutes.
Dip in your favorite Bolthouse Farms®Dressing:
o   Bolthouse Farms® Honey Mustard
o   Bolthouse Farms® Classic Ranch
o   Bolthouse Farms® Chunky Blue Cheese
Creamy Garlic Zoodles with Roasted Tomatoes
2 servings
Ingredients:
1 pint grape tomatoes
4 teaspoons olive oil, divided
½ teaspoon fine sea salt, divided
4 medium zucchini, about 20oz, or 20oz prepared zoodles
¼ cup Bolthouse FarmsⓇCreamy Garlic Dressing
Fresh basil leaves, freshly ground black pepper, and grated Parmesan for serving
Directions:
Preheat oven to 400˚F.
On a baking sheet, toss together tomatoes, 2 teaspoons oil, and ¼ teaspoon salt. Roast until tomatoes have burst and are beginning to caramelize, about 15 minutes.
With a spiralizer, cut zucchini into noodles. In a medium skillet, warm 2 teaspoons oil over medium heat. Cook zoodles and ¼ teaspoon salt, stirring frequently, until tender, 3-5 minutes. Toss with dressing.
Divide zoodles between plates and top with roasted tomatoes, basil, pepper, and Parmesan.
Big Game Snacks
Ingredients:
Fresh fruits and vegetables (cucumbers, carrots, celery, asparagus, red peppers, apples, etc.)
Bolthouse Farms®Dressing (Ranch, Blue Cheese)
Preparation:
Cut up fruits and veggies and pair the veggies with some dipping bowls of Bolthouse Farmsdressings to have fun with different flavors.
Liz's Awesome Baked Chicken Wings
The magic component of these wings is to marinate them for a couple of hours in the fridge in Bolthouse Farms Yogurt based Ranch dressing! It adds an extra layer of flavor and makes them crisp up on the outside while super tender on the inside!! My family can not get enough!
Makes 30 wings
INGREDIENTS
Buffalo Sauce:
1-2 tablespoon salted butter, melted
1/4 teaspoon cayenne pepper
1/4 teaspoon ground black pepper
1/4 teaspoon kosher salt
¼ teaspoon cumin
½ teaspoon garlic powder
½ teaspoon onion powder
1/3 cup hot pepper sauce (Like Frank's or Chulula)
Wing Ingredients:
30 organic chicken wings, drumettes and flats separated
2 tablespoons vegetable oil
1 tablespoon kosher salt
1/2 teaspoon freshly ground black pepper
½ to ¾ of a bottle of Bolthouse Farms Ranch Dressing for marinating
Instructions
Season wings by tossing them first with the oil, kosher salt and pepper
Place wings in a large bowl or Ziplock bag covered in Bolthouse Farms Ranch Dressing. Let sit for an hour or more.
When ready Preheat oven to 400°F.
Set a wire rack inside or on top of 1 large rimmed baking sheet. *Take       a look at my photo. The suspended extra wire rack helps gets the wings super crispy.
Mix all buffalo sauce ingredients in a medium bowlexcept hot sauce; let stand for 5 minutes. Whisk in hot sauce; keep warm.
Toss marinated wings in sauce to coat.
Set wings on top of prepared racks and spread out in a single layer.
Bake wings until cooked through and skin is crispy, 45–50 minutes.
Serve with a trio of Bolthouse Farms Blue Cheese, Ranch and Salsa Ranch Dressings for dipping and lots of carrots and celery too (of course, gotta have a veggie with that!)